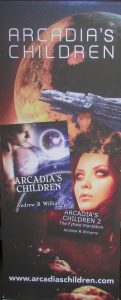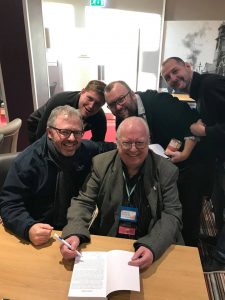 This book is a sequel to Arcadia's Children: Samantha's revenge published this past year. This book is a wonderful sequel to the first book in the series. And Tarmy and Samantha return too!
This is a great story. Once, Mick Tarmy finds himself in a situation that takes his breath away. It isn't his fault that he finds himself in this situation. But it is what it is and now he has to deal with it or he will be in even more danger.
He is still carrying the burdens of a deceased criminal and outlaw. He is hated and loved by people around him. This is a combination that makes his life really hard to get his mind around. And it is dangerous at every turn both to him and his loved ones.
However, the people who hate Tarmy have evil schemes hovering in the background. They would like to kill him so that they don't have to see him anymore. They don't even care how many people that Tarmy cares about and loves get hurt in the process. But most importantly, they are also after his daughter, Amanda. This is something that he can't fathom and put up with. So, the tension is at its highest at this point in the story drawing the reader even more deeply into the narrative of the book.
Tarmy starts to take all of these hardships quite personally, and he falls into a deep melancholy. However, he cannot allow himself to resist fighting because Samantha is hovering in the background ready to pounce and make the situation even worse.
I love Williams' way of creating plot lines within plot lines. He is a master storyteller, someone that any writer might want to emulate because of the depth, breath, honesty and sincerity of his writing.
I loved this story from start to finish! I will definitely be recommending it to my friends who love thrillers. I can't wait for his next book!
Rating: 5 stars
Reviewed by: Irene S. Roth
Links:
https://www.shewrites.com/blog/view/2848868/book-review-arcadias-children-2-the-fyfield-plantation
http://thebookmarketingnetwork.com/profiles/blogs/book-review-arcadia-s-children-2-the-fyfield-plantation-by-andrew
http://www.mombloggersclub.com/profiles/blogs/book-review-arcadia-s-children-the-fyfield-plantation-by-andrew-r
https://www.goodreads.com/review/show/2537788262
A Wonderfully Written Thriller
Arcadia's Children 2: The Fyfield Plantation by Andrew R. Williams
Arcadia's Children 2: The Fyfield Plantation by Andrew R. Williams
Arcadia's Children 2: The Fyfield Plantation by Andrew R. Williams