Arcadia's Children: Samantha's Revenge – It was amazing
I really enjoyed this book while I was reading it this last week of November. I was drawn in by the plot and mainly because it featured a diva humanoid who held the power to control her realm and those who she selects from differing locations to do her dirty work. Her name is Samantha and she is the leader of a company called Minton Mining Company who owns Arden, the main moon of Arcadia the planet in which this book is entirely about. Add to her intriguing factor are two characters who come with their own wits and strengths, them being: Mick Tarmy, a former police officer and Claire Hyndman who Samantha resurrected from her own devious plans just for the occasion of fighting what are known to be the Great Ones of Arden.
This book amazed me with the vast scientific knowledge that its author uses to form his plot and his robotic, humanoid characters. The fact that he knows the terms and details to tell this Sci-fi tale of his proves he knows a lot about the subject he writes about and that is to me an A+. My favorite character is Claire Hyndman because of her special abilities to morph into any kind of persona. She also has a lot of strength and flexibility in her to fight her enemies. I also like the fact that she has a little robot for a friend who is also her bodyguard who looks after her when she is in the middle of battle. This is the kind of book that has a "sorry" front cover but its contents are amazing and entertaining. I judged this book by its cover and I feel ashamed of myself for that. I disliked the cover but when I read into the middle of the book I was definitely enticed into its world of advanced technology and uniformity. While I was reading it I felt like I was watching a movie like Star Wars or the early 80s "V: The Final Battle." There was absolutely no sexuality in this book and that is a great thing because it was a Sci-fi book. It would feel strange to watch characters in space having some of that because I always felt that astronauts and the sort don't need sex due to their attire and the lack of gravity in outerspace…haha! My final comments about this book is that I hope it gets the credit its due for being such a well-thought out story by this yet diamond in the rough author. Good job Mr. Williams!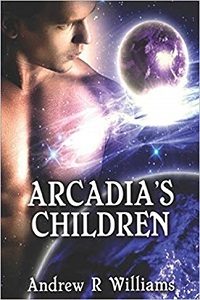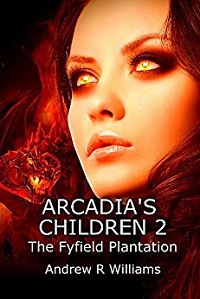 I recommend this beauty to those who love. It is also a great book to introduce this genre to those who may find it to be kind of hard to grasp, like me. I think for those of you who are into movies like Star Wars, Star Trek, and Starship Troopers, to don't overlook this one because you will definitely miss out! Like I mentioned above, I had thought this book would be boring and dry and therefore approached it with walls around me but by the middle of it, I was up cheering and rooting for the good guys to bring home the bacon! I am going to say this and I'm saying it with a bang: I enjoyed this book so much you need to take my word for it and get it! Yes! Don't be late to the game!