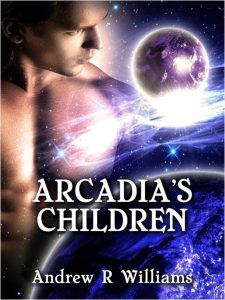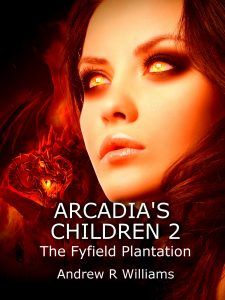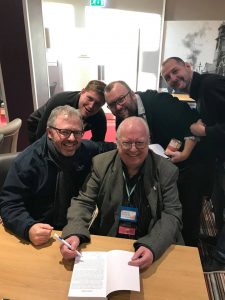 Tarmy Returns!
Science Fantasy and Science Fiction are not usually the genres I turn to but a friend recommended Andrew William's Arcadia's Children: Samantha's Revenge and I am so glad he did. Not only was it a fast paced thriller set in another time and world but it cried out for a sequel.
And here it is. Arcadia's Children 2 : The Fyfield Plantation does not disappoint. Once again, Mick Tarmy finds himself in a dangerous situation through no fault of his own. Still having to carry the mantle of deceased criminal and outlaw, Mick Tarleton, Tarmy is loathed and adored in equal measure by those around him.
The trouble is that those who loathe him want him dead, and they don't care who gets hurt in the process. And those who are most likely to get hurt are the people Tarmy cares about – as well as the waifs that he picks ups along the way, much in the way that other people collect stray cats. And to just to pile the pressure on a little more, he needs to save his daughter, Amanda.
Although Mick Tarmy's battles seem be personal, after all, how many times can anyone be attacked without taking it personally, there is more at stake than his little group's safety. Samantha, the evil antagonist from the last novel, is still hovering in the background, as are the Great Ones with their ruthless and savage armies, and the self-serving spettri, Irrelevant – all of whom want to feather their own nests regardless of the far-reaching destruction and misery they will cause.
Williams has impressed me with his ability to create plots within a plot and bring them together without any loose ends. A deeply satisfying novel, which I truly hope is going to be part of a substantial series.
Deborah Mann, BA (Hons), MA and former Editor-in-Chief of A49